Keqing Liu, Baritone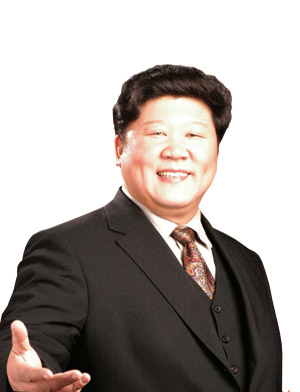 Keqing Liu loved to sing ever since his childhood.
He enlisted in the South Sea Fleet when he was 16 years old; afterwards, he was called on to the South Sea Fleet ensemble.

In 1978, he was admitted into the Central Conservatory of Music major in opera and studied under the vocal professor Li Weibo.

In 1983, after he graduated, he joined the China National Opera House and participated in operas such as "The Marriage of Figaro", "The Lady of the Camellias" and "Carmen".

In 1985, he obtained a scholarship from Eastman School of Music in the United States. In 1987, he received a scholarship from AVA in Philadelphia majoring in opera singing. In 1989, he obtained a scholarship from Zurich Opera House; he pursued his studies while participating in the performances of the Zurich Opera House. He won six times in international and national opera competitions such as Maria Callas Grand Prix in Opera, 16th Italy Bel Canto Opera Competition, American Opera Audition, Pavarotti International Opera Competition etc.

From 1990, Mr. Liu Keqing was hired as a soloist in Vienna State Opera House in Austria and Saarlaendisches Staatstheater in Germany, and performed for a total of ten seasons.

At the same time, he has also performed as guests in theatres and orchestras at many different countries and regions in the world. He has sung the leading roles in more than 50 operas including "Nabucco", "Rigoletto", "Falstaff", "Lohengrin", "Die Meistersinger von Nürnberg", "Carmen", to name just a few.

He has worked with opera houses such as the China National Opera House, Shanghai Opera House, Zurich Opera House, Grand Théâtre de Genève, Luxembourg Opera House, Theatre St. Gallen, Tiroler Landestheater Innsbruck, Macedonian Opera and Ballet, Philadelphia Opera House, Switzerland Music Festival, Ge Peiye Music Festival, Piduola Music Festival, Munich Symphony Orchestra, Hamburg Opernorchester, Poland Warsaw Radio Orchestra, Rome Symphony Orchestra, Athens Symphony Orchestra, Göttinger Symphonieorchester, New York Philharmonic Orchestra, Japan Philharmonic Orchestra, China Film Orchestra, Shanghai Philharmonic Orchestra, Taiwan Philharmonic Orchestra, Washington Spokane Orchestra, Czech Philharmonic Orchestra, Canada Royal Opera House, Tokyo Philharmonic Orchestra, Taipei Theatre, National Theatre of Greece.
While performing in operas, he also held solo concerts in several countries.

In 1999, he performed in the Carnegie Hall through the invitation of the New York Philharmonic Orchestra. He held solo concerts in France, Switzerland, Germany, Austria, Finland, Italy, Greece, Macedonia, Croatia, the United States, Japan, Singapore, and Taiwan. He has also worked with famous vocalists such as Carreras, Alayicha, Cappuccilli, Ivo Wenke, Guanai Jones, and Elena Obraztsova.

In order to promote the cultural exchange between China and the rest of the world, Keqing Liu founded the China-Europe-US International Cultural Trading Company Limited and assumed the position of the Chairman of the Board.

From 1993, it has successfully organized a number of cultural exchange projects. It has jointly organized the Beijing Opera Week in 1994 and 1995 with China National Opera House and the National Centre for Performing Arts. The project included the opera "La Bohème" jointly performed by the Saarlaendisches Staatstheater and the China National Opera House. In conjunction with the National Centre for Performing Arts, the "Music Festival of the Opera" was founded, which helped Chinese artists to perform in Switzerland and Germany.

In 1996, this institution organized the joint performance of Shanghai Opera House and Deutsche Oper Berlin of the Chinese opera "The Savage Land" in Berlin and Strauss' "Die Fledermaus" in Shanghai. This is the first time that the Chinese opera was performed in Europe, and also the first time "Die Fledermaus" was performed in China.

In 1998, it also organized the German National Opera Ballet China tour for a total of 10 performances.

In November 2000, as the overall producer and on-site executive director, Keqing Liu's world-scale landscape opera "AIDA" in Shanghai has attracted attention all over the opera world, and has been listed 3 times in the Guinness Book of Records.

In 2003, he opened the Beijing International Drama Festival. Liu Keqing once again produced and directed the world-scale landscape opera "AIDA", and once more caused a sensation in China.

In the same year, "Musical Life" named him as one of the "Ten Personalities of the Year".
In addition, he has organized and participated in various activities beneficial to the motherland such as: 50th Anniversary of V-E Day in Paris, France, celebration of Berlin for the return of Hong Kong and return of Macau performances, scholarship fund benefit for the children in poor areas of China in Washington, and performances held for charity donations for the people affected by the flood in China.

In recent years, as an international music manager, he often introduces Chinese musicians to participate in international operas, orchestras and music festivals.

In 1992, he established the Beijing Rhine Art & Sun Centre and has created a number of national and international cultural exchange projects.

A Chinese record company has produced three CDs of Keqing Liu. including the opera "The Savage Land", "Keqing Liu Opera Album", and "Chinese Art Song Collection-The Whole River Red".
The Beijing Tiantian Art Publishing Company consecutively published 5 concert DVDs of Liu Keqing, and were categorized by the Ministry of Education as important national teaching records.

In January 2010, Liu Keqing assumed the Art Director of Wiener Musikverein and produced the Folk Songs of Northern Shaanxi Region Golden Hall New Year Concert.

In 2010, the opera "Song of Youth" produced by Art Director Keqing Liu was performed in the Beijing National Theatre.

In 2011, Liu Keqing successfully directed and produced the Musical "Red Star Over China".

In 2016, he founded the first privatly run Opera Company in China, the "New Opera of Peking" or "Laiyin Opera".